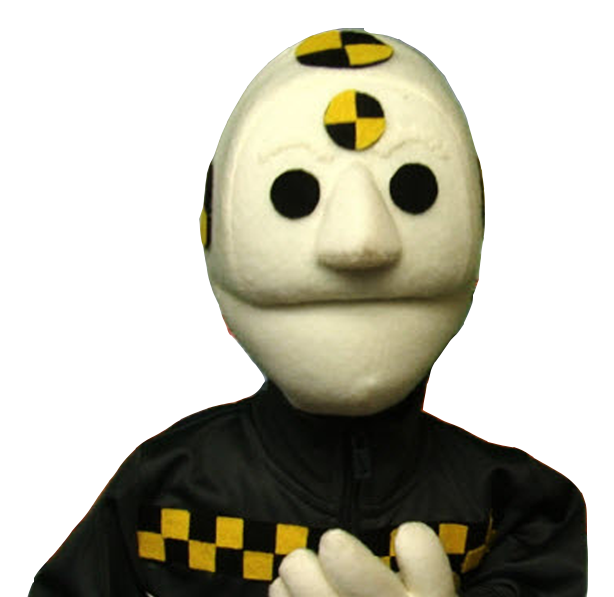 Washington's Health Guide For Car Accident Victims.
If you have been recently injured in a car accident, you are probably confused and worried about what to do next. 
Have you asked yourself such questions as:

"Will my car be repaired?"

"Will my medical bills be paid?"

"Will I ever get better?"

"Will I be paid for the time I'm missing from work?"
All these questions and more answered in
Dr David Warwick's book.
Three ways you can get hold of this book:
Come into our office and pick up a copy

Give us a call 360 951 4504 and ask for one to be sent out

Click the button below and download it instantly
The four big misunderstood myths of whiplash injury

Car Damage = Occupant Injury
It might seem intuitive that if a car is smashed, the neck will be badly injured, and conversely if it's a simple fender bender, then the neck was spared. Some low speed collisions can be even more damaging than high-speed accidents, within certain limits.

No Pain = No Injury
I don't feel pain so I'm ok. Most people who get in an accident will feel flustered and shook up. In low speed collisions, it is rarer to have pain right after accident. Usually symptoms develop over days, and it is not uncommon for the pain to come on two weeks post trauma.

Kids Don't Get Whiplash
Kids aren't injured in whiplash. Maybe you thought little Johnny wasn't injured in the car seat, or since kids tumble around when they play, they couldn't possibly be injured. This couldn't be further from the truth.

X-Rays Always Show Whiplash Injury
If you've had a severe whiplash, you may have taken a trip to the emergency room where an x-ray was taken. If you're like many patients, the x-ray was read as normal. The problem is the x-ray you received, probably taken with you in one position, does not show injuries to the soft tissues.
In Hard Copy or Downloadable eBook.
Washington's Health Guide for Car Accident Victims.
Over 40 chapters of essential whiplash information.

Find out how whiplash occurs and what it can do.

The many faces of whiplash.
Whiplash isn't just a pain in the neck. Its effects run deeper.

Whiplash & chiropractic treatment
How chiropractic treatment may help whiplash injuries.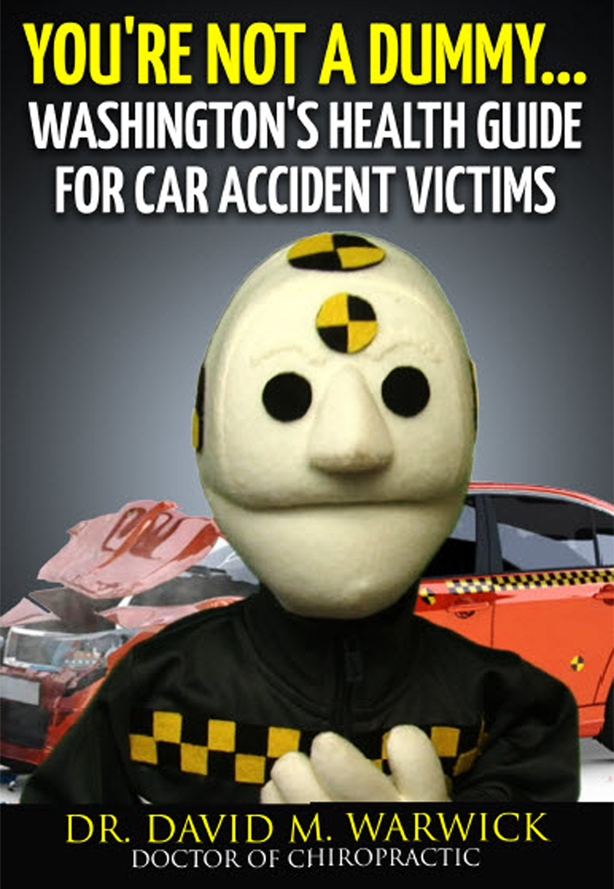 Where's the pain coming from?
Delve deeper into the source of whiplash induced pain.

The importance of seatbelts
Yes, seatbelts are there for more than one reason.

Car accident insurance – Are you covered?
Does your insurance cover you for whiplash treatment?
Hear what others say about
Dr David Warwick
After my auto accident I experienced frequent and mysterious headaches. But not so mysterious for Dr. Warwick. He was knowledgeable, kind, and thoughtful in explaining to me my situation. Since seeing him, my headaches are gone. I feel confident in the care Dr. Warwick skillfully provides.
John D., Cambridge Telcecom
I had my first adjustment from Dr. Warwick today. What a kind a wonderful man! I will definitely be coming back AND referring people! You guys are GREAT!
Just got an adjustment done by Dr. David Warwick. Feeling great! Go check him out if you are having any chiropractic issues.
I have never felt better in years, I have suffered from neck pain for a long time. I have had numerous doctor visits and have always still had pain. I have been seeing Dr. Warwick and was pleasantly surprised of the relief I continue to have. I love, love, love the results!
Priscilla C., Puyallup, WA
Dr. Warwick is very kind, attentive and professional. He always asks how I am feeling and if the chiropractic work he offers is helpful to me and my health. I really appreciate his professionalism, care and knowlegde. I would happily refer him to all my friends!

Warwick Chiropractic

Walk Ins Welcome
No Appointment Needed
Open Mon – Thurs 9am – 6pm

ChiroTrust Member Chiropractor